10.12.2013
Winners of the Alexander Nevsky competition awarded
The award ceremony for the winners of the All-Russian historical and literary competition Alexander Nevsky was held on December 5 in St Petersburg's Taleon Imperial Hotel, the Eliseevs'former mansion. The winners included the Gatchina museum-Preserve which took second place in the competition of museum memorial projects for its exhibition "Alexander II's family at Gatchina" (jointly developed by V.A. Semyonov, S.A. Astakhovskaya, E.L. Efimova, T.N. Kustova, E.A. Rodionov, I.E. Ryzhenko, A.N. Farafonova, S.S. Fomina). The recipients of the "silver" award received a sculpture of the reverend Prince Alexander Nevsky by Eduard Mkhoyan and a cash prize.

Dedicated to the stay of the Imperial family at Gatchina, the memorial exhibition was opened on May 24, 2007 and since then has attracted wide audiences. The exhibition aimed to expand visitors' experiences of Alexander III as a person through revealing the private and social life of the imperial family. The renovation project to recreate the original interiors was thoroughly researched, its conception was developed based on available documents and objects, museum exhibits were made appropriate for the display, successful efforts were made to return some of the objects from other museums, and substitutes were found to replace the items lost. The exhibition is currently not available for viewing due to the restoration of the Marble staircase.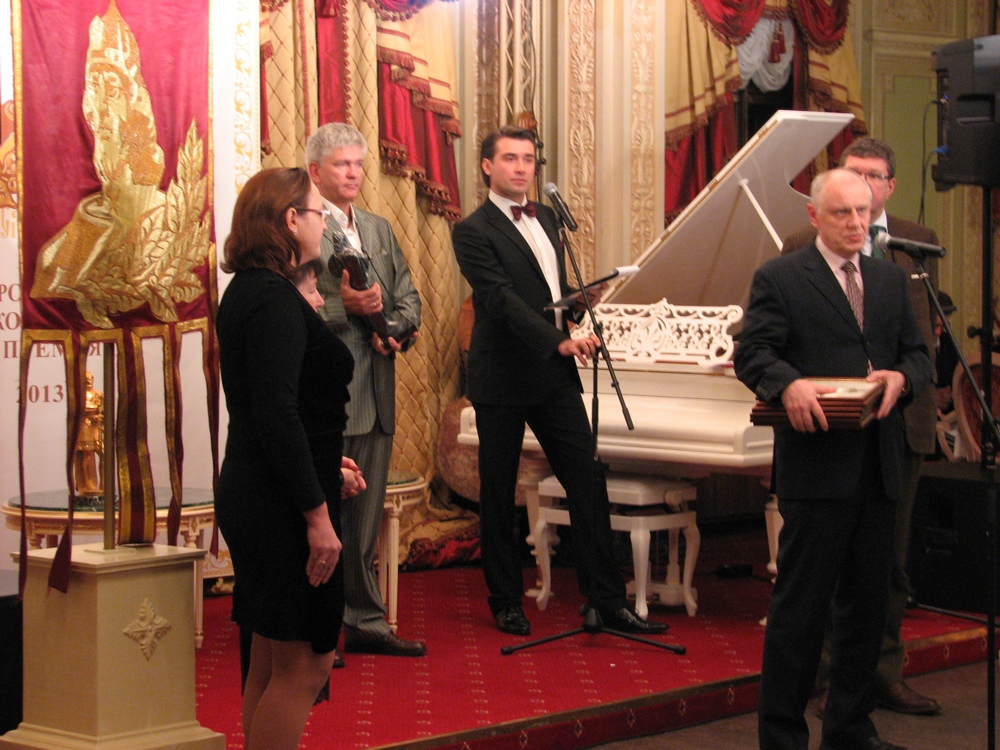 Background information. The Alexander Nevsky Award is an annual open and competitive historical and literary competition that seeks to promote public interest in Russian history, innovative museum projects and literary works focusing on historic personalities and their activities. In addition to the Gatchina Museum-Preserve, the following projects received awards: "Romance under an open sky" (first award, A.M. Sholokhov, M.A.Sholokhov Museum-Preserve, Rostov region, Veshenskaya) and "GLORY-MEMORY" (third award, Asparukhov Milko Nikolaev, Director's Office, Historical War Museums, Bulgaria, Pleven).