Priory Palace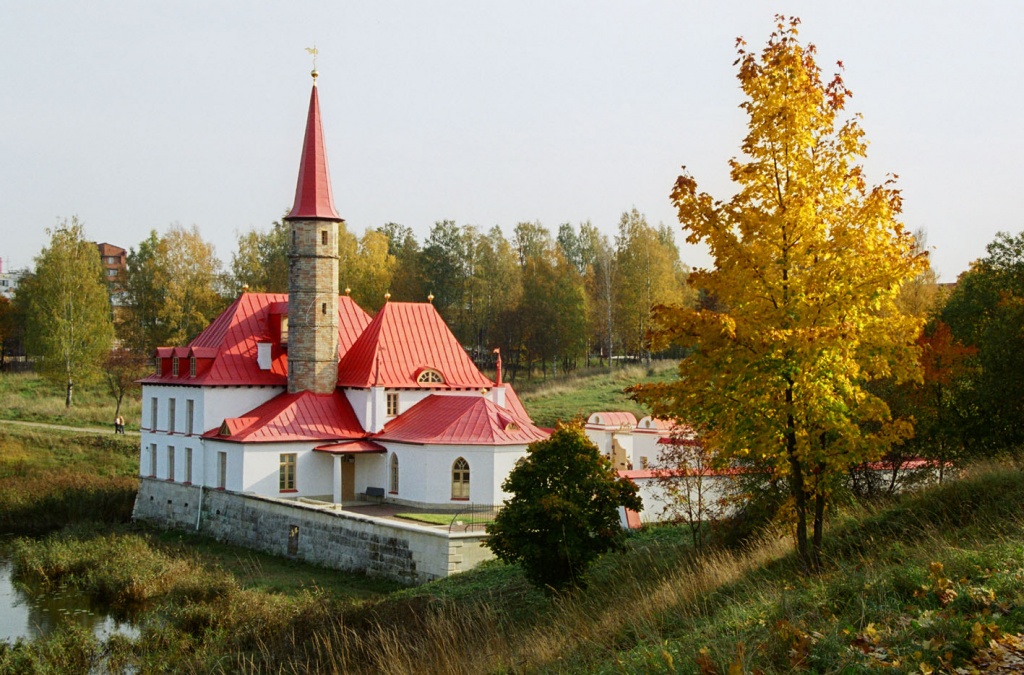 The Priory Palace is Gatchina's architectural landmark. This unique structure was conceived by the architect Nikolay Lvov for the knights of the Maltese order and constructed of rammed earth in 1799. It is the only rammed-earth structure that has survived in Russia from the late 18th century.
Nikolay Lvov, an outstanding enlightener of the 18th century, talented engineer and inventor, excelled in a wide variety of fields. He was a design engineer and musician, poet and
pyrotechnician, historian and geologist, painter and composer who contributed in each of the areas he was involved in and earned the title of "Russian Leonardo" in his lifetime.
The Palace is now going through a new period in its existence. The most interesting exhibit here is the palace itself with its fascinating name, building history and architecture.
Efforts are being made to revive old traditions at the Priory Palace. One of them relates to concerts at the Capella, which are now frequented by concert-goers who appreciate wonderful acoustics, a light and comfortable hall, and excellent performances.  
The Museum offers a tour of the palace focusing on its history,
the Maltese order
, the building techniques used and the architect Lvov.
Museum hours:
10 am- 6 pm (ticket office closes at 5 pm).
Closed on Mondays and Tuesdays.
Telephone:
8 (81371) 76 467
E-mail: priory.palace@gatchinapalace.ru
Address:
Gatchina, Chkalov street, Priory Park
Directions:
by train leaving from Baltisky Railway station to Gatchina. By bus 431, route taxi 18, 18a, 100 leaving from Moskovskaya metro station, or by bus 631 from Prospect Veteranov metro station.