Palace Events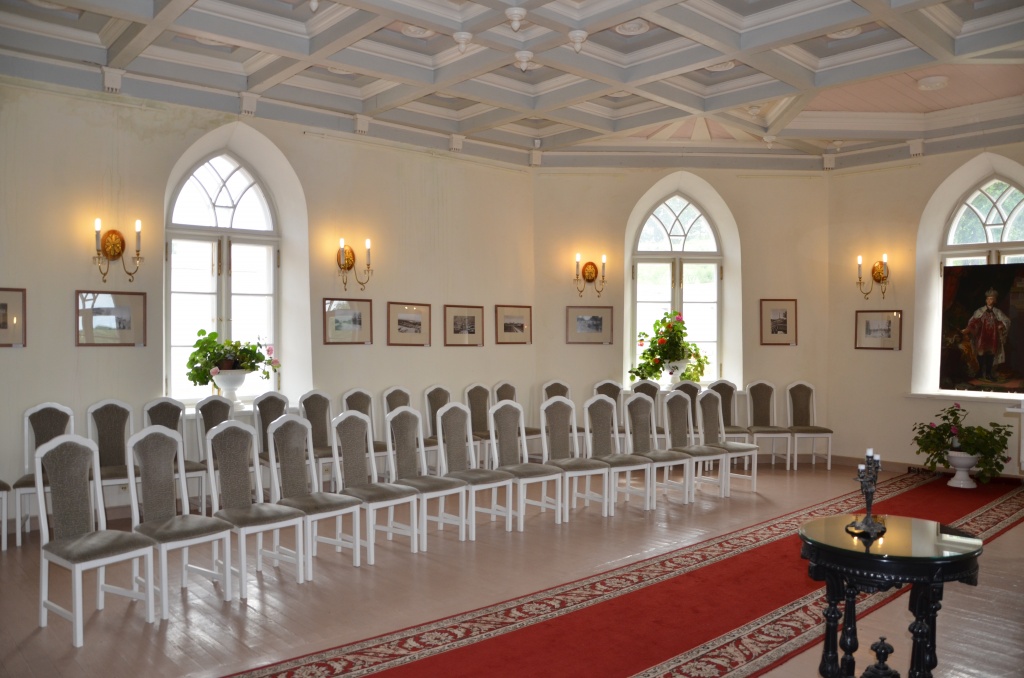 The Priory Palace has a hall that looks as if specially designed for intimate gatherings. It is called the Capella. The origin of the name is not quite clear. It was first recorded in the 19th century documents, a time when Priory palace was adapted to accommodate choir men of the court chapel who used to practise in the hall.
These days the hall is used to hold concerts, poetry recitals, lectures and conferences. It is full of light and enjoys fine acoustics. Gatchina Palace & Estate invites artists and musicians to give performances in the Capella Hall of Priory Palace. The time available for the performances is from 3 pm to 5 pm. (museum hours).
The hall accomodates 60 people and there is a grand piano in it. Bring your guests to your concert at the Priory palace!
For more information call at:
8-813-71-216-88
Event Coordinator:
Ekaterina Kulikova tel. +7 921-314-74-30