Priory Palace History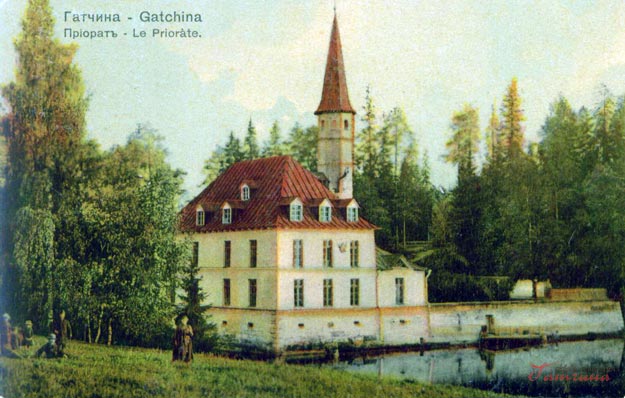 The Palace was constructed of rammed earth in 1799, Russia's only palace of the kind. The architect Nikolay Alexandrovich Lvov, who designed the palace, realized a bold technical innovation: walls were made of mere earth that was rammed in special moulds. A specially prepared lime mortar was added to it each 6-8 cm layer of this uncommon construction material. Construction work lasted for two years, though it took just three summer months to erect the walls. Paul I presented the palace to the Order of Saint John of Jerusalem, which, however, never used it, and the palace served as a reserve one until 1917.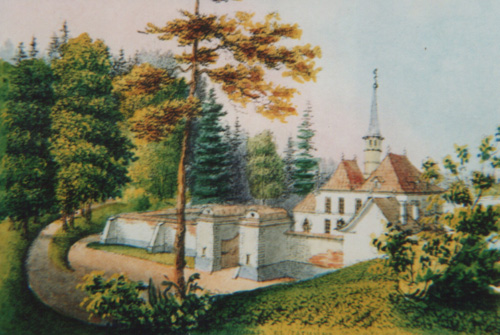 The palace houses temporary exhibitions now. It contains permanent displays focusing on the palace's building history.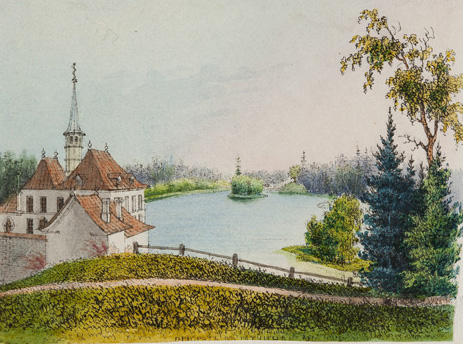 Architect Lvov believed that his palace with its spire-shaped tower would stand for 50 years on the shore of the Black Lake, but it has been in existence for 200 years now and continues to lure tourists with its extraordinary appearance.