Chesma Obelisk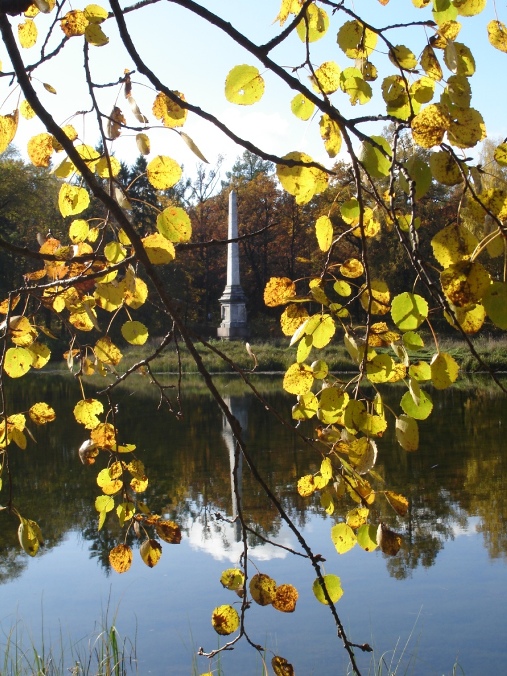 The Chesma Obelisk is one of the park's oldest structures. It was installed in the time of Grigory Olrov, the palace's first owner. The Obelisk commemorates the Orlov family, who rose to power thanks to Catherine II. Its image is part of the Orlovs' coat-of-arms.
The victory over the Turkish fleet at the Chesma Battle in 1770 made the Orlov family even more famous, as Alexey Orlov, the brother of Gatchina's owner, was the commander of the Russian squadron. The Obelisk was erected in his honor.
The Obelisk can be clearly seen from the tower rooms of the Gatchina Palace, the Signal Tower, and from the Long Island's paths that run along the bank of White Lake.