Forest Greenhouse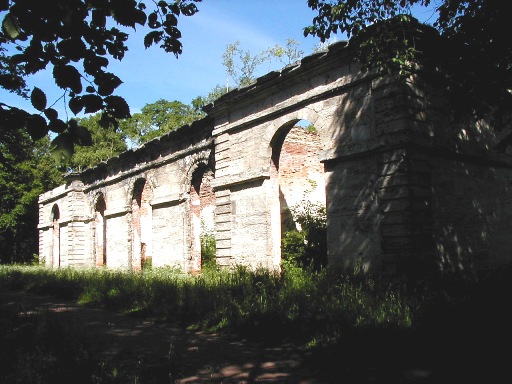 The structure was intended to grow fruit and berries for the royal table. Similar structures were a very common feature in palace parks.
The painter N. Lancere remarked that "…in its appearance and style, it is reminiscent of 18th century French and English models, and in its splendid proportions it ranks as one of the finest structures." The building was designed to perfectly accomodate its functions. The five windows of considerable height that look south let in enough light for exotic plants.
The Forest Greenhouse suffered great damage in World War II and is not yet restored.