Dressing Room of the Empress Maria Feodorovna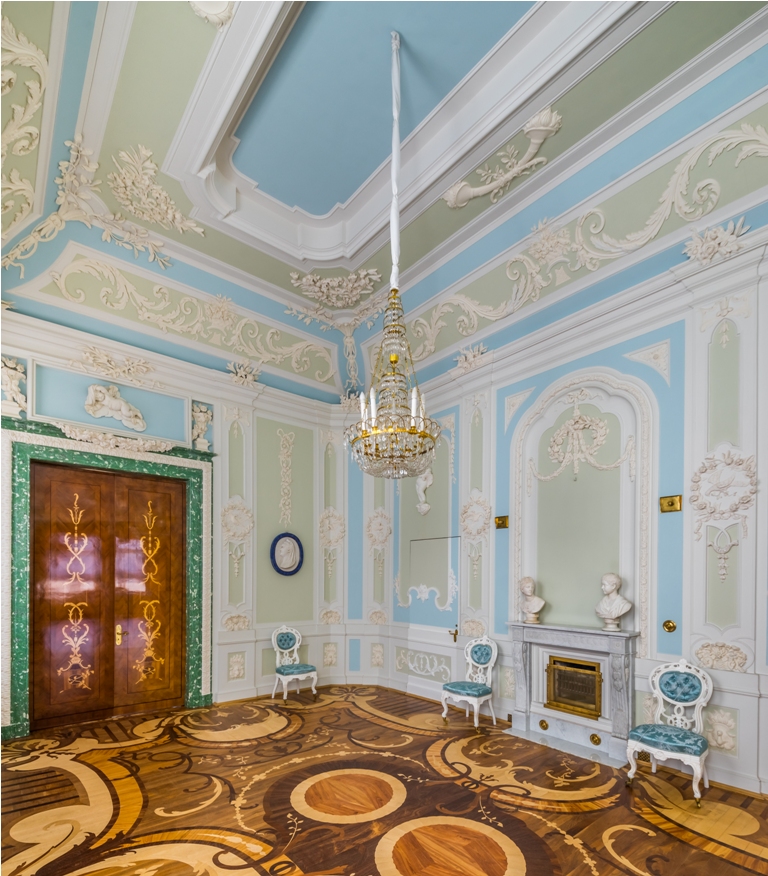 The wonderfully airy interior of the Dressing Room immediately reveals the skills of Antonio Rinaldi as interior designer. The lavishly decorated walls and panels lend the room a light and festive air.
The interior decoration includes marble bas-reliefs with images of Roman emperors; the portrait of Catherine II in lapis lazuli frame is the work by Marie-Anne Collot. It was, probably, here back in Orlov's time. Although the use of the room at that time is not clear, it is obvious that this interior full of exquisite charm was created with a woman in mind. The architect appears to have been pleased with the décor, shown through by his "signature" above the door – the image of two lilies interwined.
The Rinaldi inlaid floor with exuberant ornaments was reproduced in 2007.