Empress Maria Feodorovna's Tower Study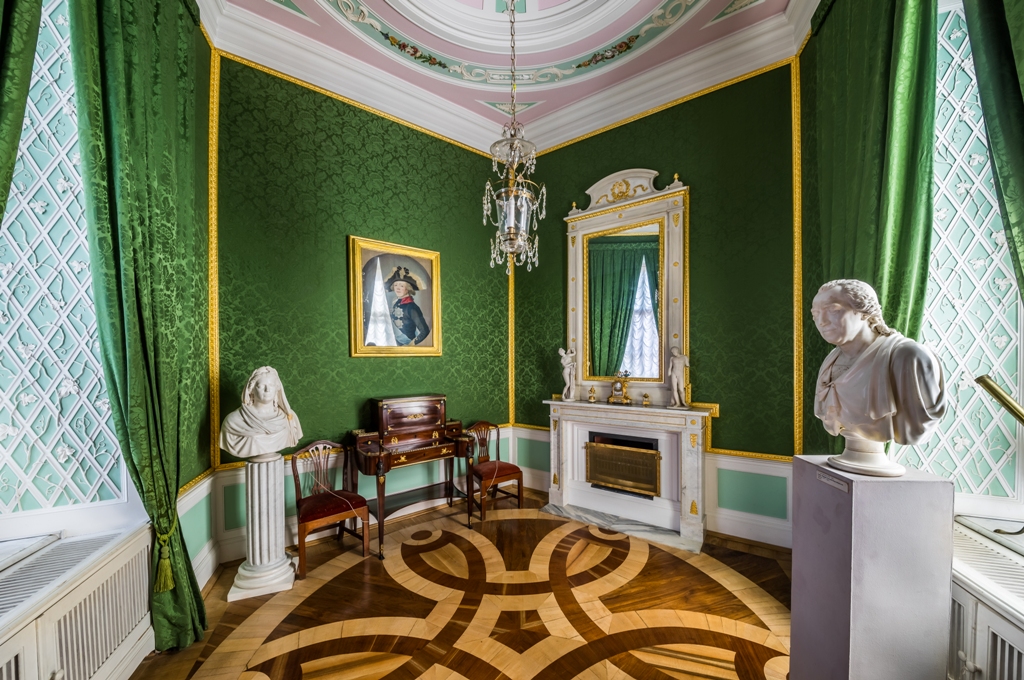 This relatively small room was in use by the Empress Maria Feodorovna as a study. It affords a splendid view of the park, the White Lake with the Chesma Obelisk and the semi-circular gallery of the Palace.
Some elements of its interior decoration date back to Orlov's time.
In the mid-19th century, the walls of the room were hung with green silk, and the Empress' memorabilia were taken to the Tower Study from her private rooms in the Arsenal Wing, including the marble sculpted portraits of the Empress' parents, who were the duke and duchess of Württemberg.
The principal feature of the decor was the portrait of Paul I woven at the St Petersburg Tapestry Factory in the 1790s. This valuable exhibit has survived the war and remains in situ now.