Throne Room of the Empress Maria Feodorovna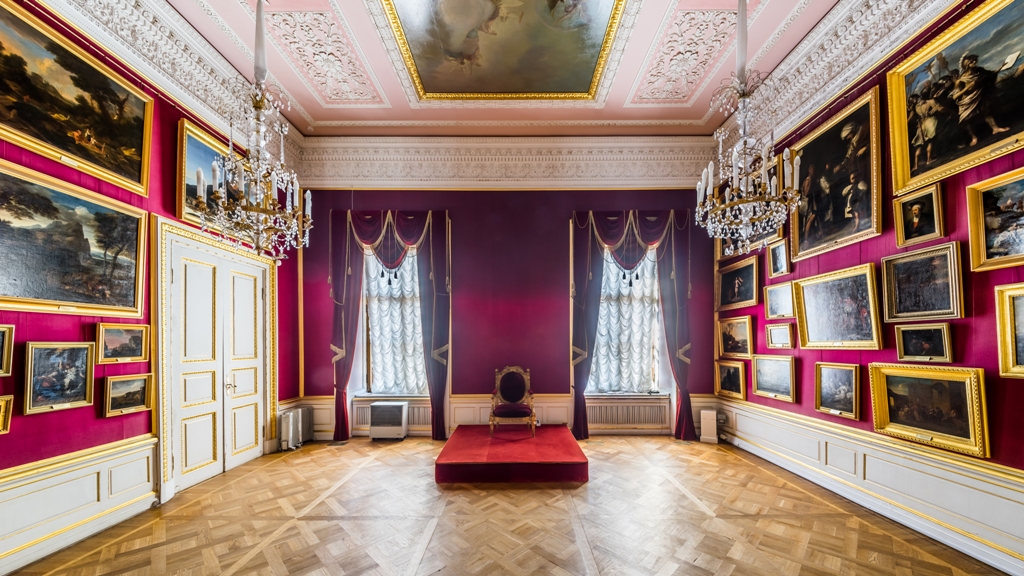 In the time of the Count Orlov, it was a Chinese room designed in the oriental style that was in vogue then. Subsequently, the walls were hung with crimson silk and pictures of all sorts from those belonging to Orlov or brought by Vincenzo Brenna were placed on the walls. Thus, it turned into a picture room.
The collection mostly featured landscapes and rural scenes, although it also included paintings on historic and evangelic themes. In 1797 (the coronation year of Paul I and Maria Feodorovna), the Chair of State with a richly gold-embroidered canopy was installed here, on an elevation between the windows. Since then the room became known as the Throne Room.
Displayed in the room now are fifty-nine paintings.