The Crimson Drawing Room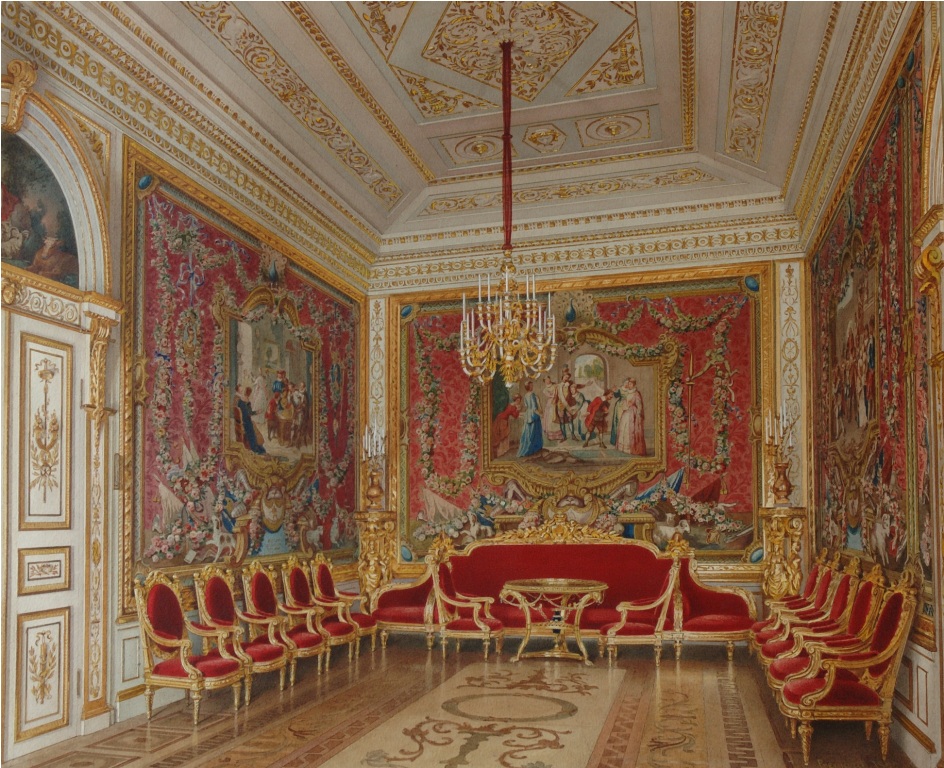 This is the first room in the suite of state apartments belonging to the Empress Maria Feodorovna, Paul's consort. Designed by Vincenzo Brenna, the room takes its name from the three crimson tapestries of the Don Quixote series (presented to the Grand Duke Pavel Petrovich and the Grand Duchess Maria Feodorovna by Louis XVI in 1782). The tapestries were woven at the Gobelins Royal Manufactory in France in 1776-1780.
The Entry of Sancho Panza into the Island of Baratario is one of the three tapestries that originally hang here, the other two tapestries ended up in the Pavlovsk museum after the 1941 evacuation and have not been returned yet.
The parquet floor, with a wreath and plant ornaments in the middle, was reproduced from Antonio Rinaldi's drawings.
Of particular interest in the furnishings is the tripod-table with a jasper top made in the Russian mosaics technique. It was used on ceremonial occasions to hold the imperial regalia: the sceptre, orb and the state seal.