Second Floor of the Arsenal Wing
Marble Staircase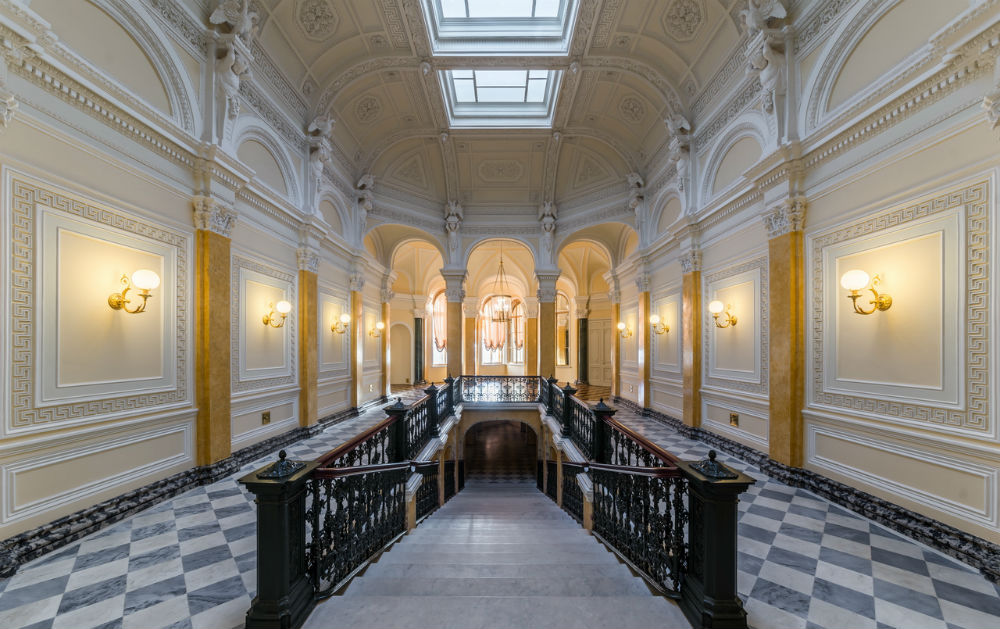 Following the completion of the restoration, the Gatchina Palace and Estate Museum inaugurated in December of 2016 the Marble staircase that represents the fine stately interiors in the Palace's Arsenal Wing.
The Marble staircase is located at the intersection of the Palace's Main building and its auxiliary wing, the Arsenal (formerly known as Konnyushenny). In the mid-19th century this part of the palace was completely rebuilt by architect R. Kuzmin per Emperor Nicholas I's instructions.
The staircase was heavily damaged during World War II due to bombings that resulted in the loss of roofing, attic floors, false vaults and the main flight of stairs and ultimately started a fire. Later, in the postwar time, when the palace was designated for non-museum uses, the staircase entirely lost its original appearance.
Restoration works began in 2013. Based on historical documents and remaining fragments, cast-iron sections of the staircase railing were remade. The walls and some elements in the foyer and gallery were finished with artificial marble, similar in color scheme and pattern to the original one. Pedestals made from jasper of a rare grey and blue hue resumed their position in the niches. New vases arrived from the Peterhof Museum collection to replace those lost in the war. The restoration expanded the space of the state rooms and revealed the large-scale character of the palace itself.
Chinese Gallery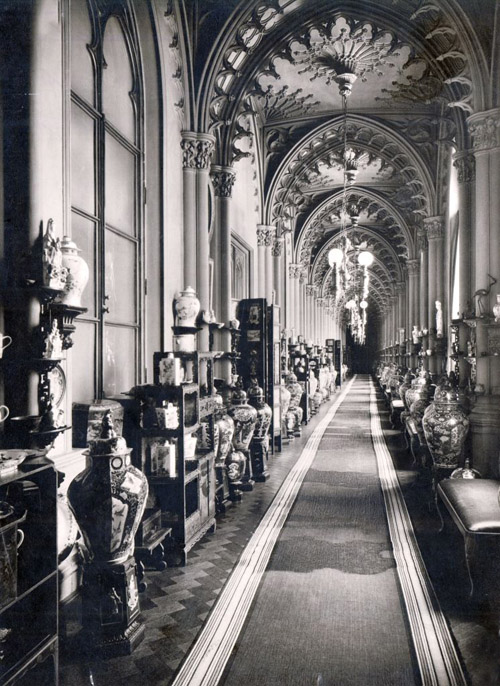 Chinese Gallery takes its name from the richest collection of oriental art that it once housed. The collection consisted mostly of Chinese porcelain works – vases, flasks, dishes, plates, cups, glasses, figures.