White Hall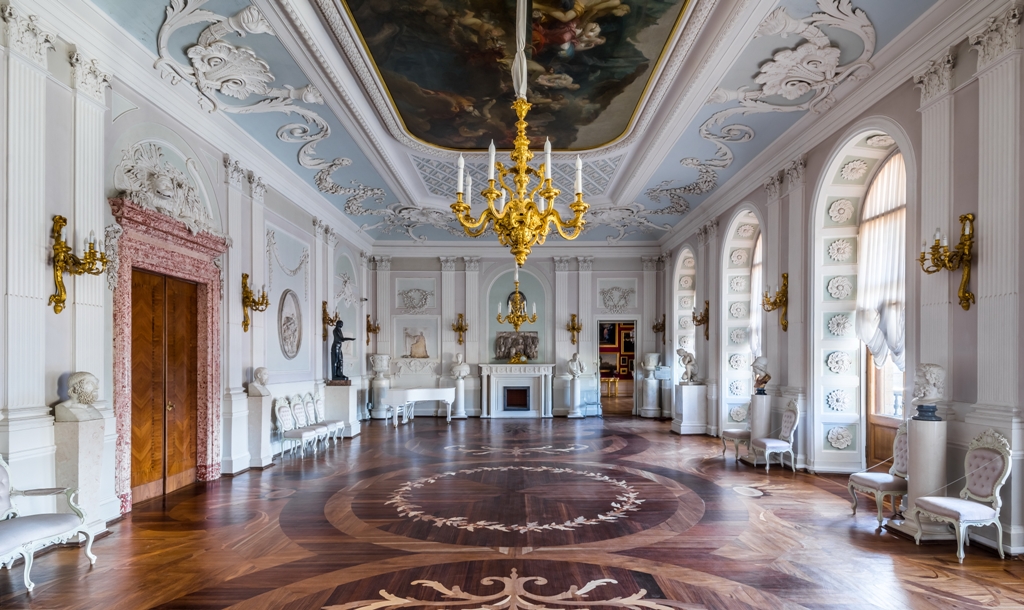 The largest room in the suite of state apartments, occupying the central section of the palace, opens onto the terrace, offering a spectacular view of the parade ground and austere walls of the Kitchen and Arsenal Wings. The White Hall was used for large scale entertainment.
There is no gilding here, but that does not make the hall appear less sumptuous with the most of the Antonio Rinaldi original décor still in place. Marble sculptures and reliefs were installed in the hall back in the Count Orlov's time, the palace's first owner. Over the fireplace are the Roman antiquities the Sacrifice of the Emperor Titus (1st century A.D.) and the oval medallions of Cerera and Flora, on the left is the high relief the Traveller dating to the late 1st century A.D.
More sculptures from Italy were brought in subsequent years to adorn the hall.
The doors and parquet floor were inlaid from Rinaldi's drawings using precious kinds of wood.