Second Floor of the Main Building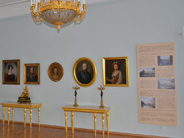 ENTRY ROOM

The information in this room provides an overview of the Russian imperial country palaces, with their interiors forming the core of the exhibition.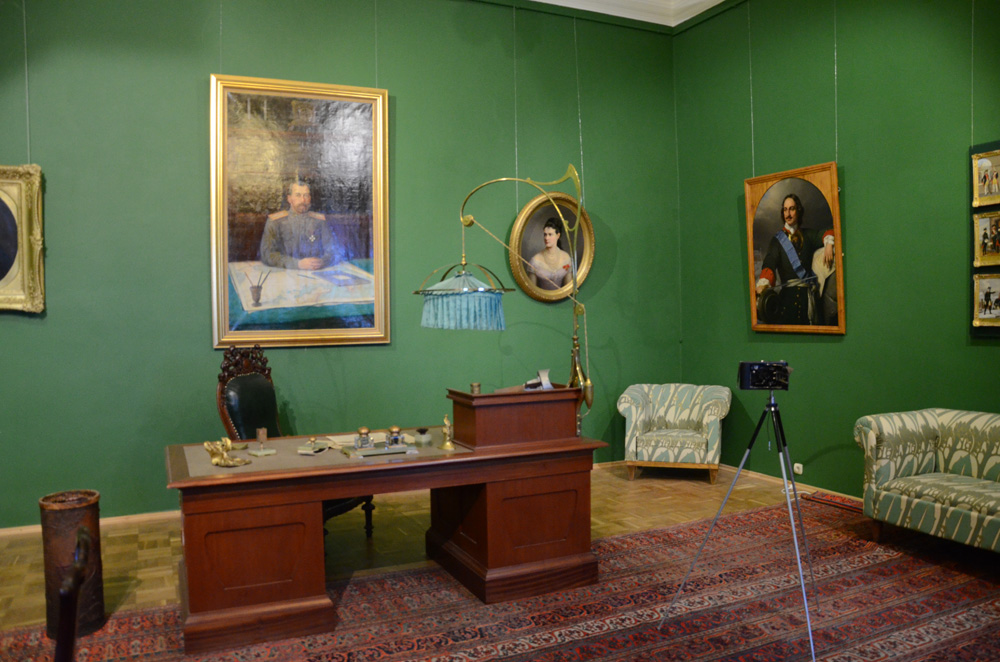 STATE RECEPTION

Reception rooms were an integral part of all imperial residences. They were designed for the emperor to receive ministers, delegations of nobility and representatives of foreign countries.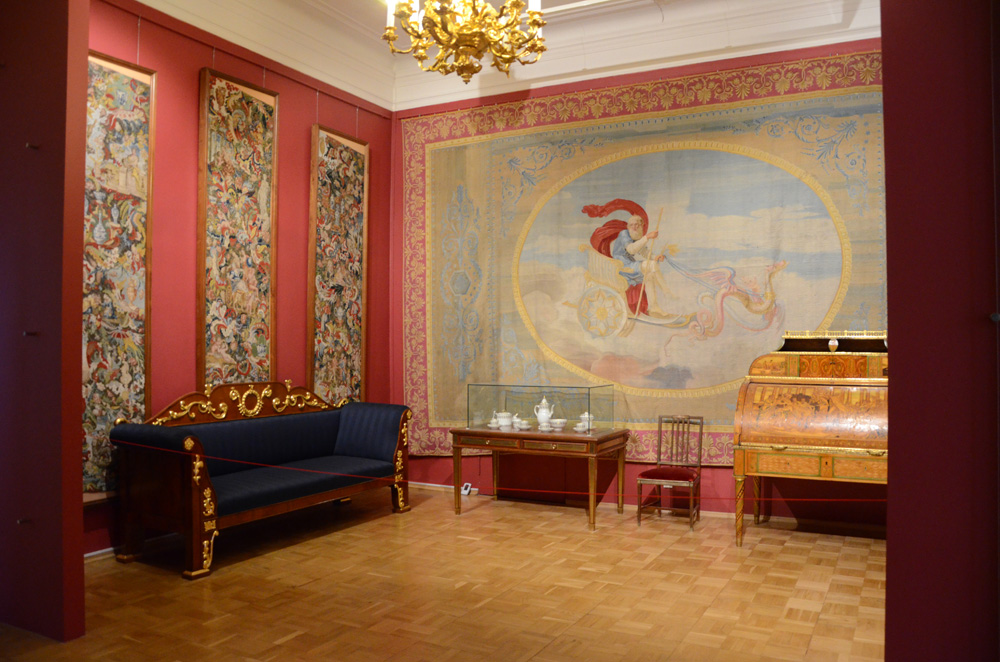 EMPEROR'S RECEPTION ROOM

The display reproduces the appearance of Alexander III's reception rooms at the Gatchina Palace. It shows the settings, in which the emperor received ministers, ambassadors and other visitors.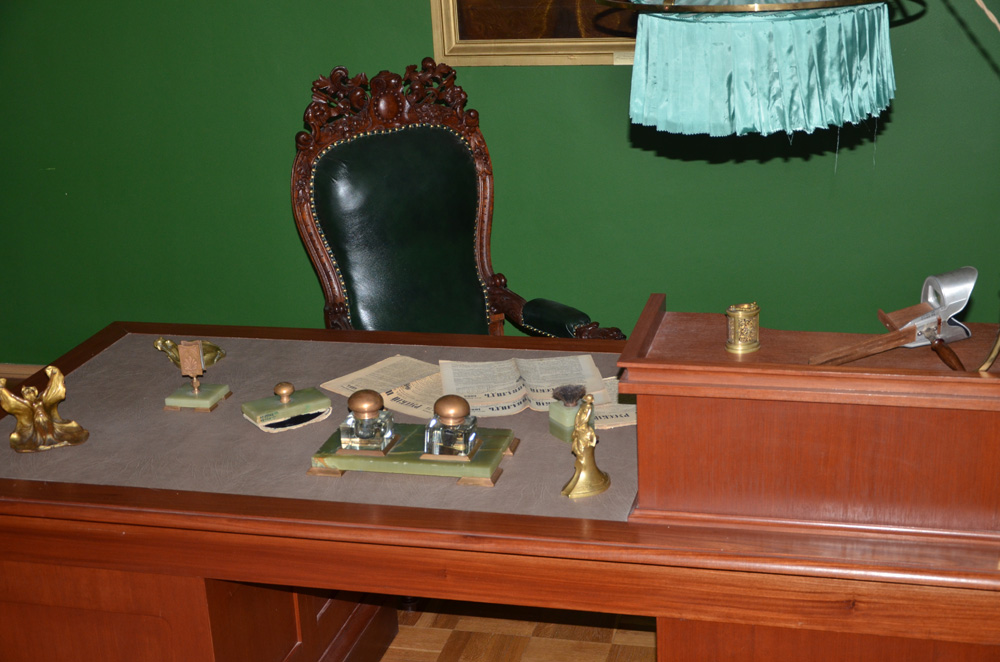 EMPEROR ALEXANDER III'S STUDY

The decoration of the room is severe and laconic, with no superfluous ornaments that would serve as distractions from work.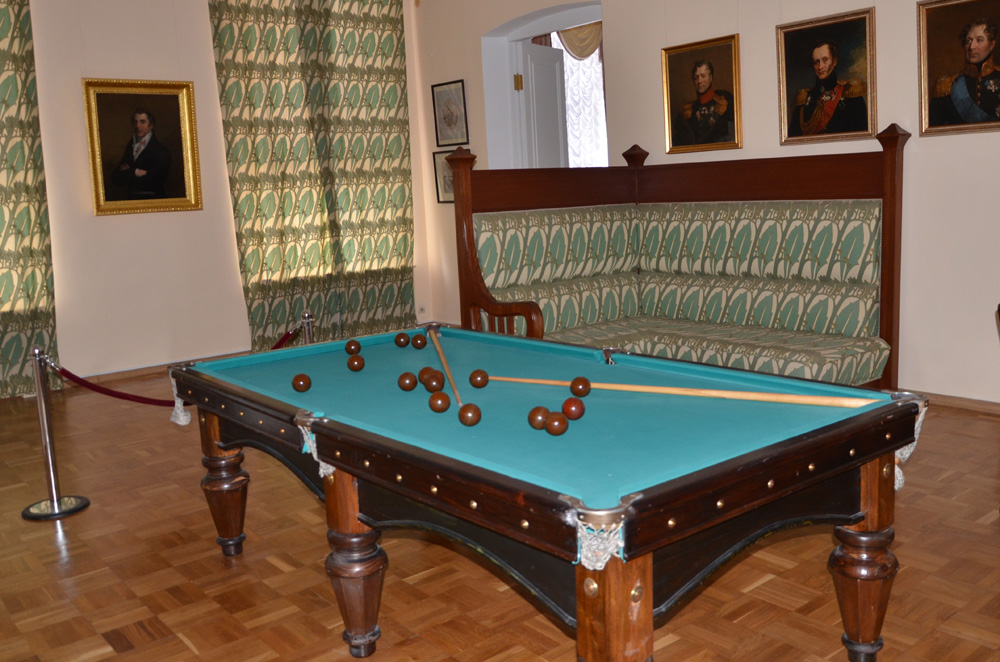 BILLIARD ROOM

Many European palaces had game rooms built in to allow one to spend time away from state business and relax with near and dear ones. These could be rooms for playing cards or chess, in the case of the Gatchina palace it was a billiard room.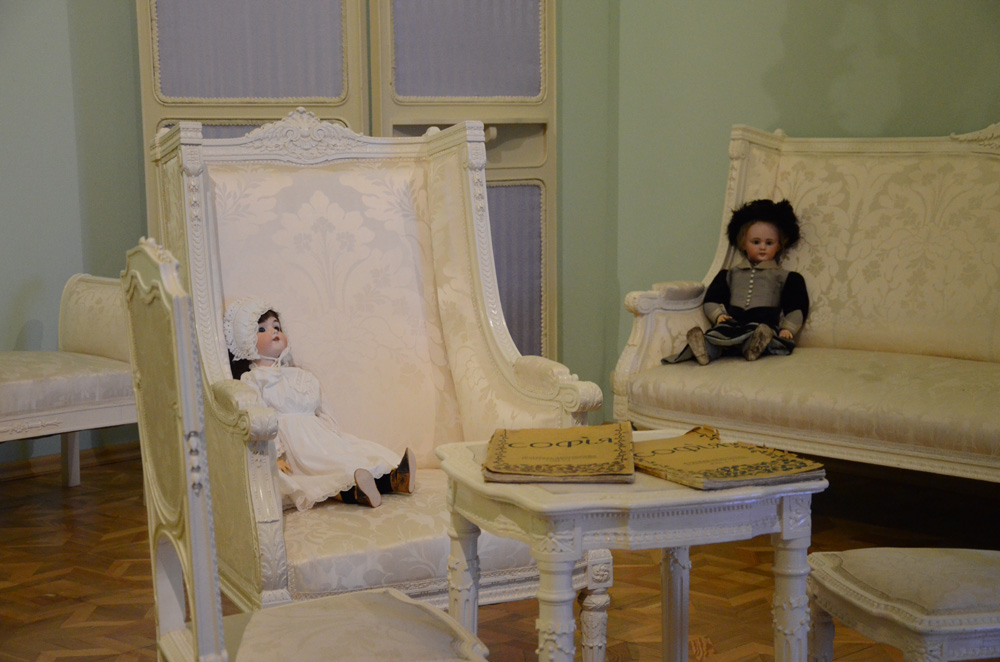 EMPRESS ALEXANDER FEODOROVNA'S STUDY (MAUVE ROOM)

The last empress's favourite color was lavender. Her study was the focus of numerous family members.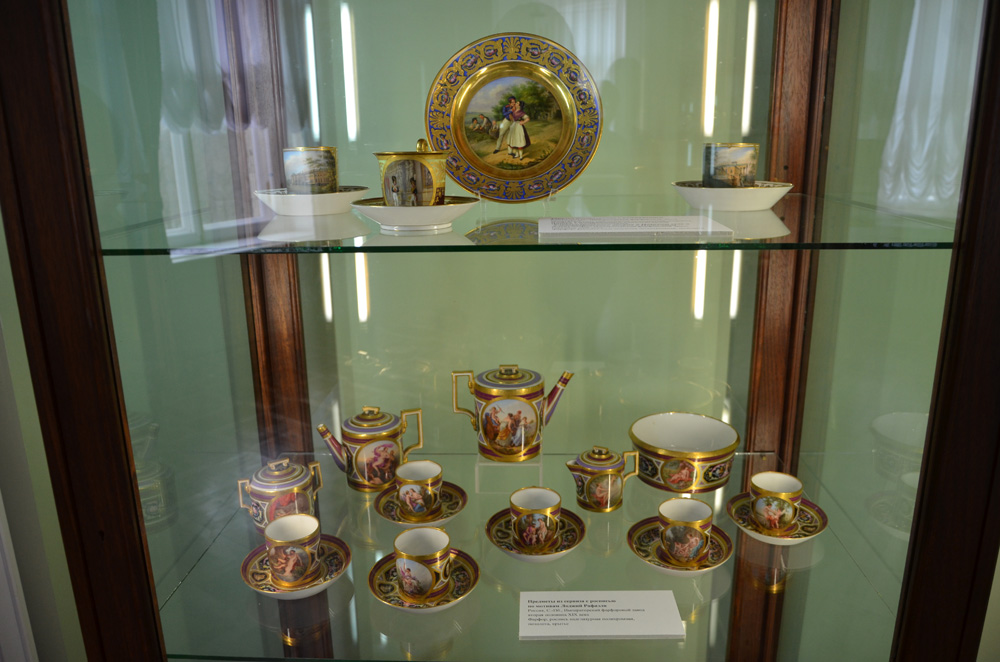 PORCELAIN ROOM

Porcelain was featured prominently in the collections held at the imperial residences. Many of the imperial palaces had porcelain rooms arranged to follow European trends. At Gatchina, there was an extensive porcelain collection.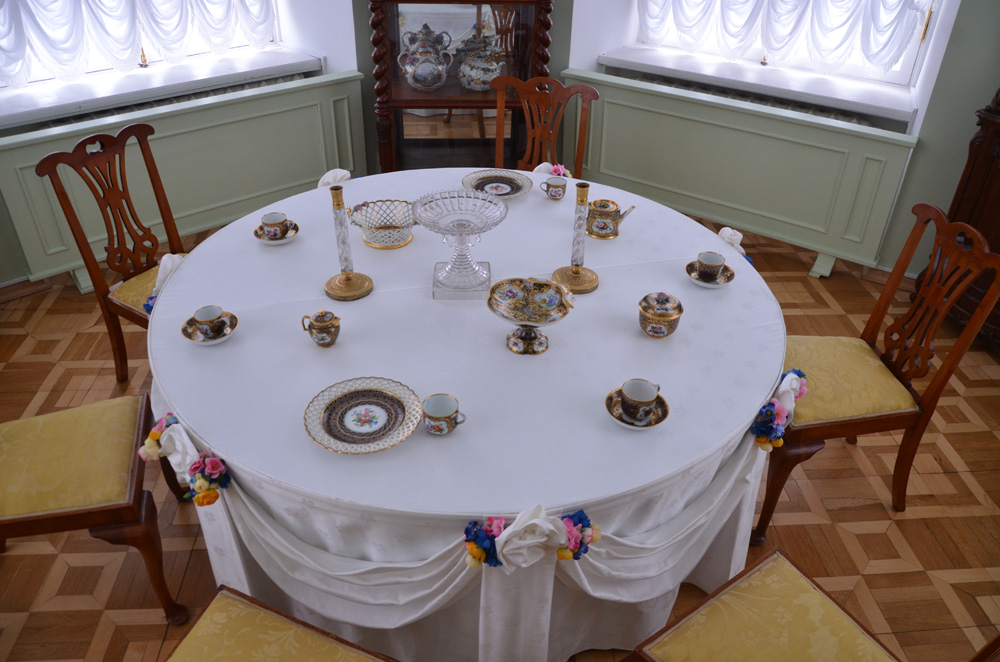 DINING ROOM

Storerooms for tableware were an essential feature in the imperial palaces. Rules for setting tables for everyday meals and festivities were subject to strict regulations.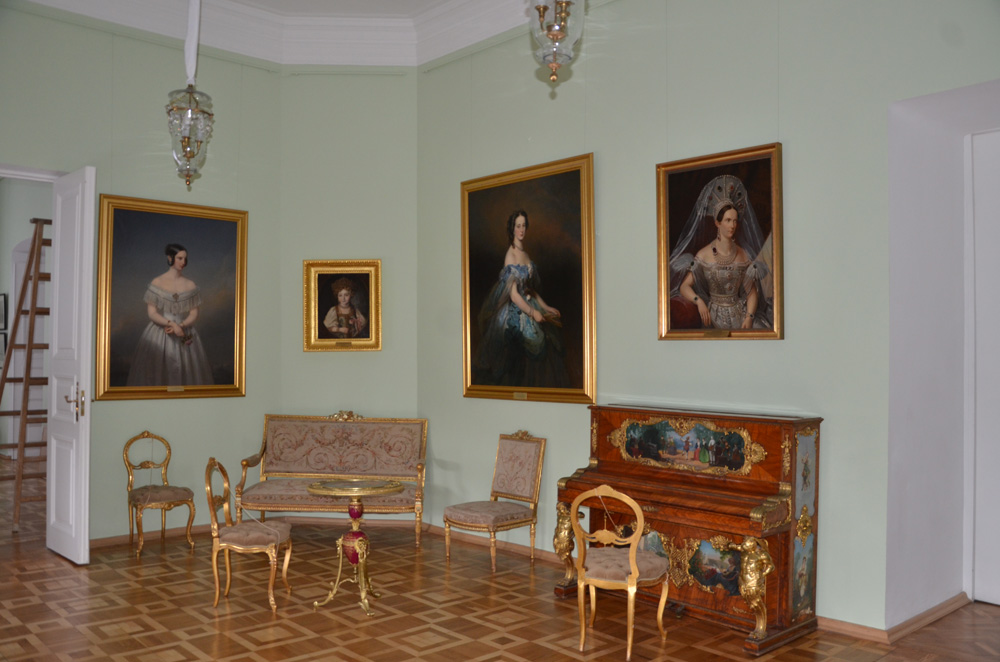 MUSIC PARLOR (MAPLE DRAWING ROOM)

Music was always a part of the imperial family life; therefore their palaces inevitably contained music rooms.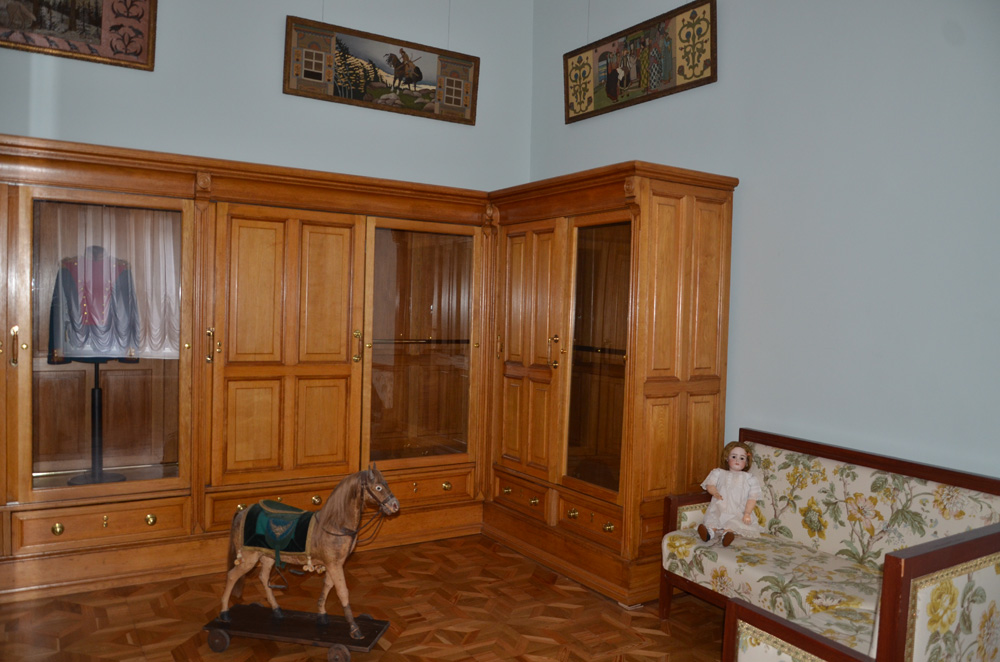 CHILDREN'S QUATERS

The exhibition presents typical interiors of a child's room at the Alexandrovsky Palace, Tsarskoye Selo, where the crown prince Alexey and his sisters spent their childhood.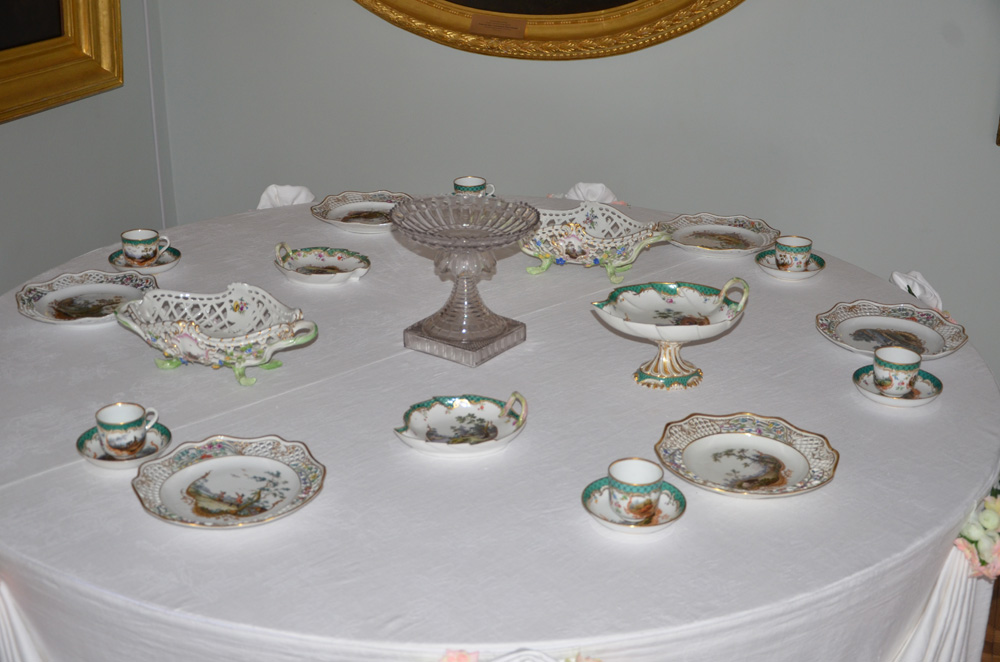 STATE DINING ROOM

On view is the table set with dinner and desert pieces from the Hunting service. The dinner set serves as the landmark for the Gatchina Palace.