The State Bedchamber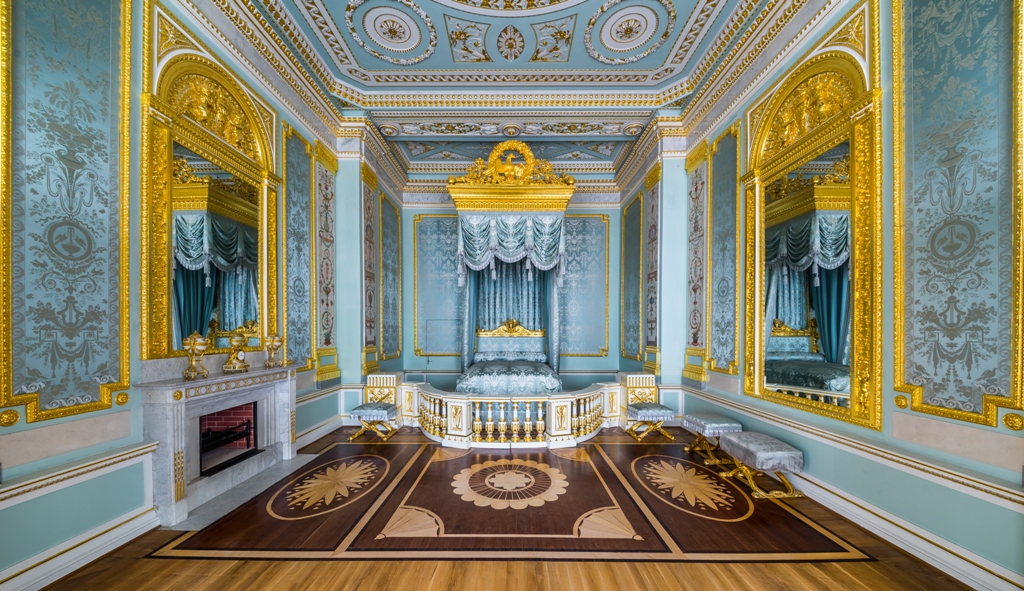 The Empress Maria Feodorovna's bedchamber belongs to Vincenzo Brenna's finest interiors. In the 18th century, the ceremonial rooms like this one were traditionally intended for visitors to see, thus, emphasising the social status of the owners and exalting the mundane aspects of life.
The walls are decorated with pilasters of artificial marble painted by Franz Labensky with grotesque motifs. In between the pilasters are framed panels of silver embroidered Lyon silk. This exceptional interior almost entirely perished in World War II and had to be reproduced anew. Much of the stuccowork was executed by the renowned modeler Lidiya Strizhenova; a group of restorers under Yakov Kazakov painted the ceiling using surviving historical records; the fabric for the canopy was copied from the late 18th century original in Lyon at the former Camille Pernon factory.