MUSIC PARLOR (MAPLE DRAWING ROOM)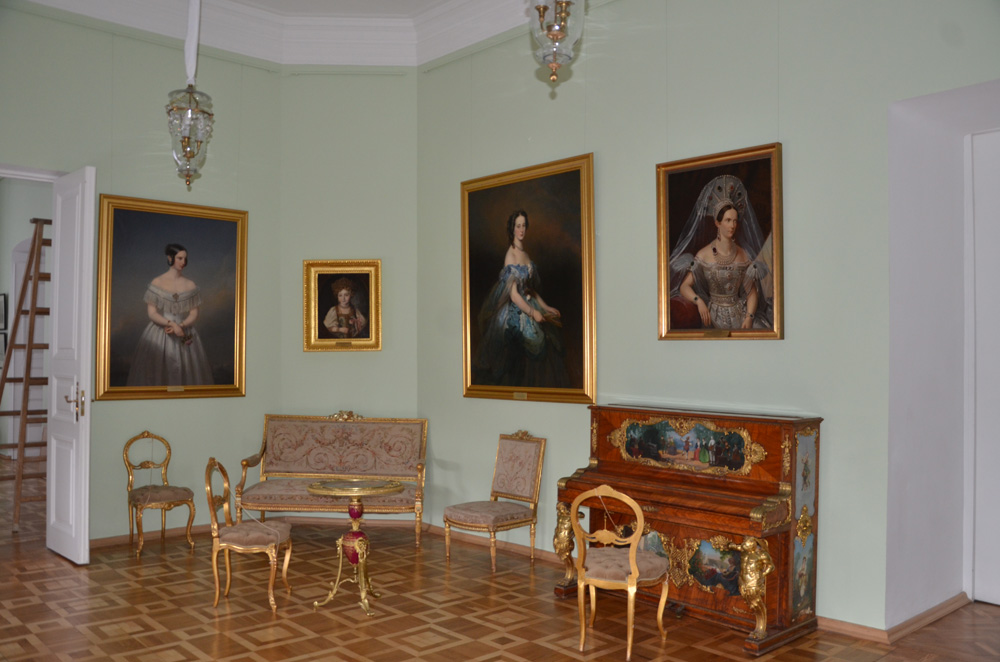 Music was always a part of the imperial family life; therefore their palaces inevitably contained music rooms. This drawing room is adorned with female portraits of the imperial family who were particularly musically gifted.
The Lichtenthal piano, a suite of carved and gilt furniture of beech and painted panels by M. Klodt are evidence of the hosts' refined tastes and are conducive to music appreciation.
See on interactive plan